Welcome to the Home Page of Sydenham Acupuncture
Your Practitioner – Victoria Bennett
Hello, and welc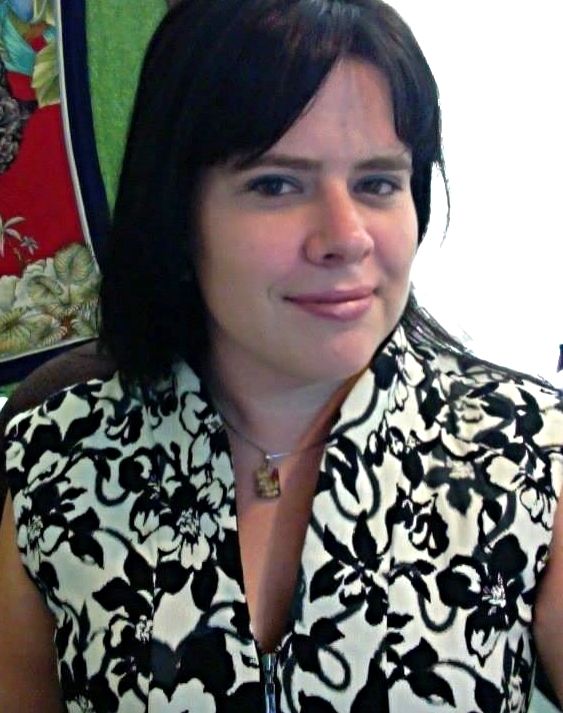 ome to Sydenham Acupuncture! My Name is Victoria, and I look forward to meeting you when you come to my clinic. I established Sydenham Acupuncture in 2012, just after the the Sydney Self Defence Centre relocated from Marrickville to Sydenham. On the opening day of the new centre I passed by their dancing lions and street BBQ and was presented a flyer for a Qi Gong class. Interested, I went inside and was amazed to find a curriculum  for the Yi Quan Kung fu students painted on the wall, with a picture of Shi Gong Chris Coles, that illustrated the progression of theory incorporating Traditional Chinese Medicine that the students needed to learn on their journey from their White sash to their Black sash. Immediately, seeing the enthusiasm for understanding this modality, I had decided that this was where I wanted to be working.
See, the thing is, I do believe in what I do, so being surrounded by amazing people in line with these beliefs is paramount to establishing the environment for a clinic in which I am able to practice my therapies in the way they work best. There are no disapproving frowns or raised eyebrows from the lovely smell of real Moxa in the hallways, and no murmurs of alleged assaults when someone walks out of the room with a few cupping circles on their shoulders. Weather I am treating an adult, a child, or a couple just wanting a relaxation massage / acupuncture combination session, having the freedom to walk out into the waiting room/tea garden, pour a cup of herbal tea and discuss concepts of Eastern therapies makes this clinic very unique and special.
As a Practitioner of Oriental Medicine, I believe that the health of your internal organs can greatly effect the health of your emotional wellbeing. That they are connected, and that in the end, it doesn't really matter which of your symptoms came first. Whether it was your back pain, your headaches, or your underlying feelings of sadness or anxiety. It does matter though, that all of these symptoms are treated as one, holistically, so that health can be restored.
When practitioners isolate symptoms, and give greater importance to one sign over another, the overall patterns can be masked, whilst the underlying imbalances become more detrimental. Whilst Western Medicine undeniably saves lives, It does upset me when people reach a point of acceptance, that their health management is limited to what mainstream medicine can offer, and they are happy to live in a constant state of being always just a little bit unwell or in pain.
At Sydenham Acupuncture my goal is to look at every person as a whole, to improve health and do so in a relaxed and uplifting environment with the total 'feel good' factor. My treatments usually go from 60-90 minutes, and incorporate a range of techniques including massage, Japanese style acupuncture, traditional moxibustion, cupping and favourite technique of all time – gua sha. Over the years I have come to appreciate how each of these techniques can be used to treat different kinds of pain more effectively than others. For example, gua sha is excellent at removing stasis from chronic injuries such as whip lash, and often can increase range movement and decrease pain by up to 80% in one treatment (correct, 1 treatment!!). Moxibustion however, I have found is excellent at reducing pain in cases of oedema, where the areas are often too painful to touch or apply pressure.
If you are a potential client, feeling confused about the best course of treatment, or a health care provider looking at expanding your referral network, I would love to hear from you.
Call 0450 965 811 to book your appointment or take advantage now of Victoria's online appointment calendar
Location
47-51 Unwins Bridge Rd, Sydenham. 2044.                           Inside the Sydney Self Defence Center.
Conveniently this is about 20m from Sydenham Station, a major interchange station serving the East Hills, Illawarra and Bankstown lines on the CityRail system. The Illawarra line platforms are also used by a very small number of South Coast line services.
I am currently available for treatments from:
Mon and Thurs: 5pm-9pm
Tues: 7am-12pm
Wed: 7am-9pm
Fri: 9am-12pm
Sat and Sun: 8am-6pm (by appointment only)
Towards Recovery
Using the pulse, and by palpating areas of the body, including the stomach and distal points mostly around the knees, ankles, feet, elbows, wrists, and hands, the acupuncturist will decide which points to use to balance the energy in your body and direct your body to heal itself. The practitioner will be able to feel the effectiveness of these points, through instant changes in the pulse, and you too, will be able to feel the changes occurring during the treatment. It is common to go into a deep state of relaxation for around 10-15 minutes once the points are chosen.